I found this recipe in the September 2011 Issue of
Everyday Food
and made it for dinner last week. This year I grew green bell peppers in my garden, and they were just getting ripe, so I was so happy to come across this recipe and couldn't wait to try it.
I used Butterball turkey sausage (dinner sausage) instead of the italian sausage in my version and it was so very good. I also omitted the breadcrumbs because I am trying to cut out wheat, so I just topped mine with cheese. I loved the zucchini in the stuffing because it gave it some extra texture.
I sort of halved the recipe and only used two peppers, so I got two servings out of the recipe below. Feel free to go to the link above for the original recipe.
Sausage and Rice Stuffed Peppers
Two servings
Recipe from Everyday Food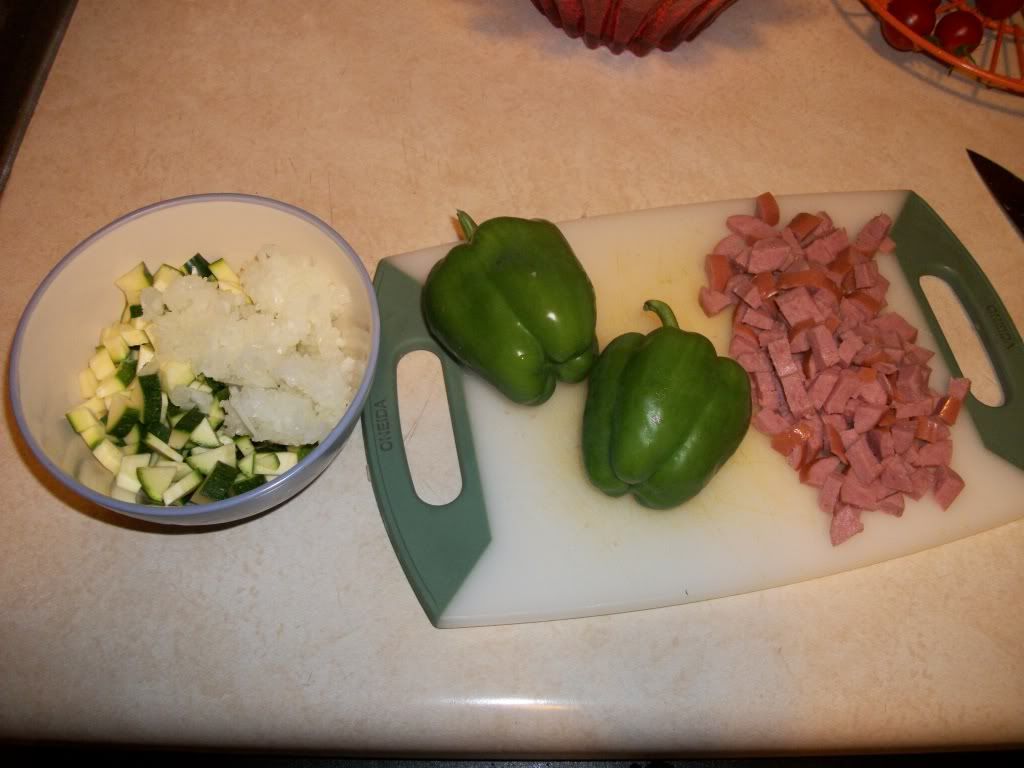 Ingredients:
3 1/2 teaspoons extra-virgin olive oil, plus more for baking sheet
1/4 pound turkey sausage (casings removed if yours comes in casings)
1 small zucchini, diced small
1/2 medium yellow onion, diced small
1 small garlic clove, minced
Coarse salt and ground pepper
1/4 cup Parmesan, grated
3 cups cooked long-grain white rice
More Parmesan for the topping
2 bell peppers (any color), halved lengthwise, seeds and ribs removed
Directions:
1. Preheat oven to 400 degrees.
2. In a large skillet, heat 1 teaspoon oil over medium-high. Add sausage and cook, breaking up meat with a wooden spoon, until browned, 5 minutes. With a slotted spoon, transfer sausage to a medium bowl.
3. Add 1 teaspoon oil to skillet along with zucchini, onion, and garlic. Season with salt and pepper and cook until vegetables are tender, about 8 minutes.
4. Add zucchini mixture to bowl with sausage, along with Parmesan, rice, and 1 teaspoon oil; stir to combine and season with salt and pepper.
5. Brush a rimmed baking sheet with oil and arrange bell peppers, cut side up, on sheet (or use foil like I did).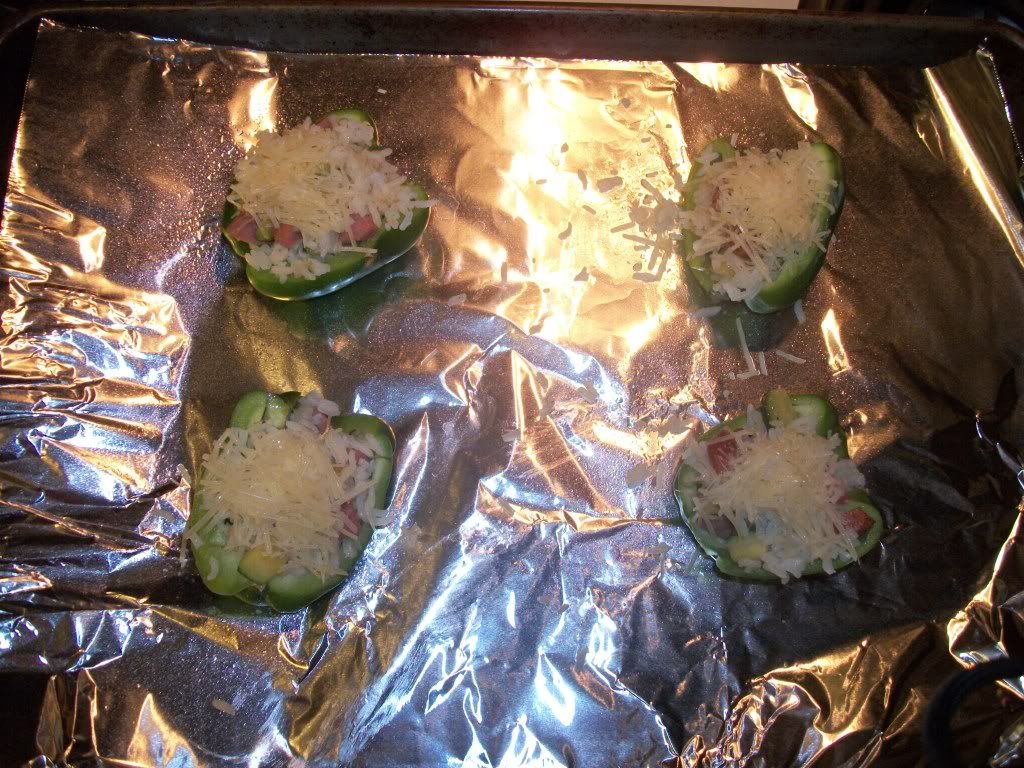 6. Divide rice mixture among peppers and top with breadcrumbs (or cheese in my case). Bake until tops are browned and peppers are tender, about 30 minutes. Serve warm.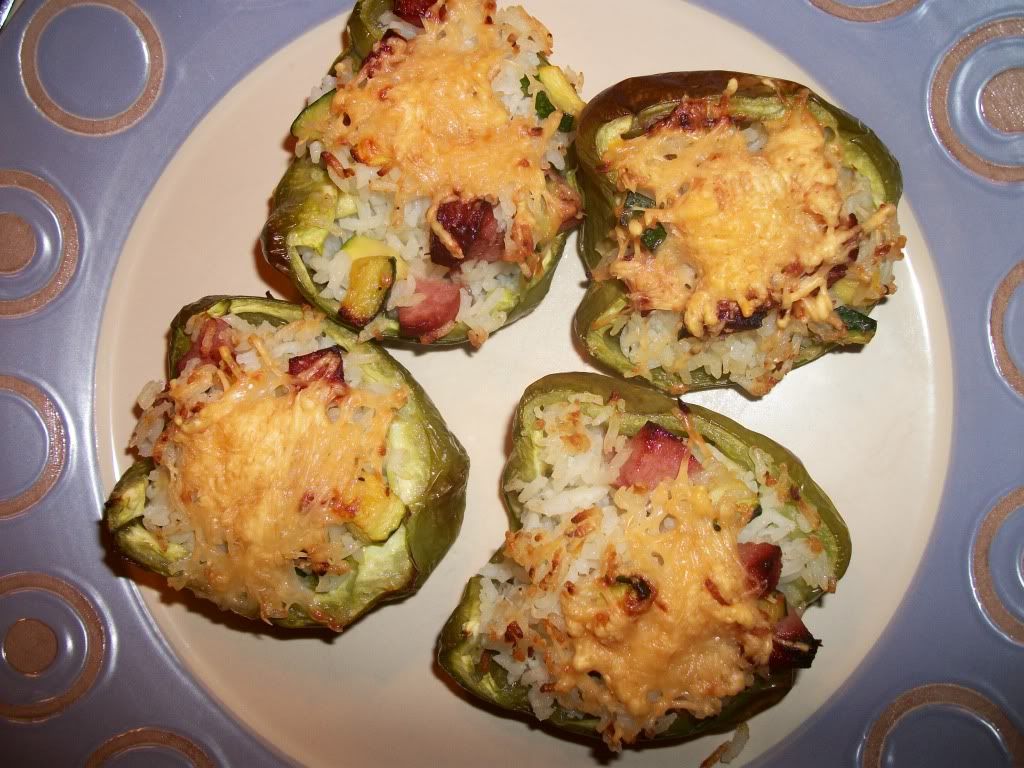 Since my bell peppers were kind of small (probably due to growing them in a container), I had a ton of stuffing left over (and I halved the recipe!), so I ended up eating just the stuffing for lunch the next day. I added some parmesan cheese on top and it was really good just eating the stuffing by itself!