The other day I mentioned that i LOVE
leeks
! I don't know what it is, but they just have this mild onion flavor that I am just loving. I am especially loving them with all things potatoes!
I also love creamy potato soup, and this soup is like liquid gold! It was so delish that I could not stop eating it! And it's not as bad as typical creamy soups because instead of using heavy cream, I used.....wait for it.....fat-free half and half. Yep, no fat, lower in calories, and still creamy! It totally worked and I will totally try this again with some other soups.
Creamy Potato and Leek Soup
Serves 4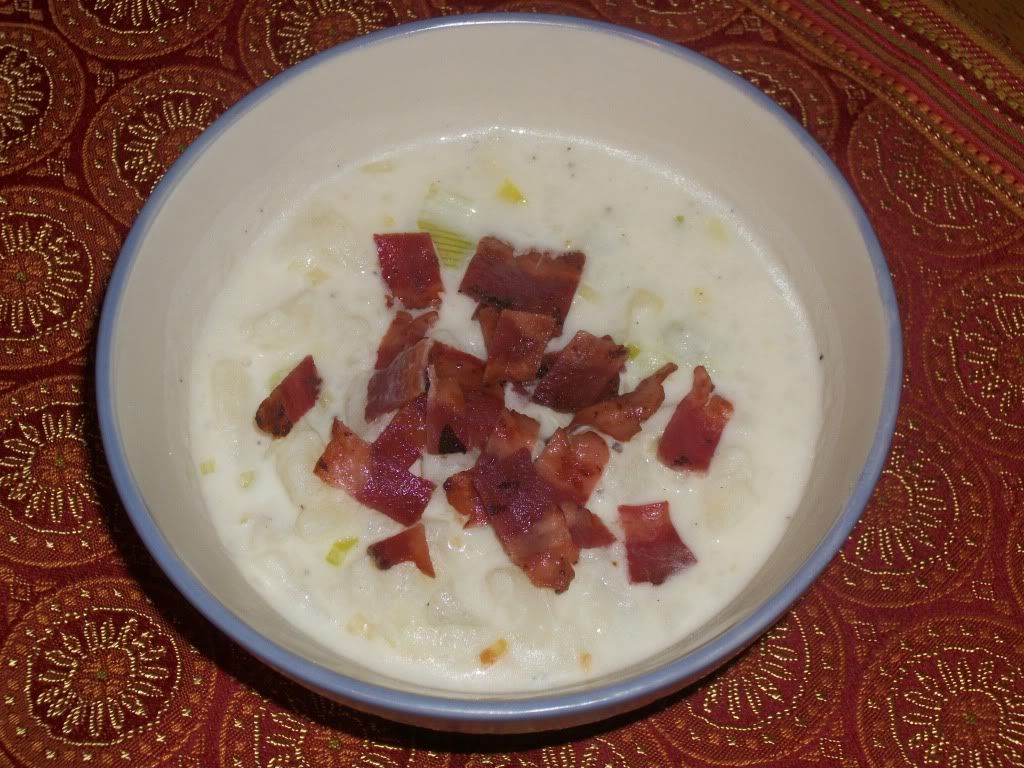 Ingredients:
6 potatoes, peeled and cubed
2 cups of chicken broth
2 leeks, chopped
2 teaspoons margarine
1 1/2 cups fat-free half and half
salt and pepper to taste
Kansas City steak seasoning (my secret weapon to spice up potatoes!)
Directions:
In a medium pot over medium heat, combine the potatoes and broth and allow to simmer for 20 minutes, or until potatoes are tender.

In a separate skillet over medium heat, saute the leeks in the butter or margarine for 5 to 10 minutes, or until tender. Add the leeks and the fat-free half and half to the potatoes and stir well. At this point you might want to take a potato masher and slightly thicken the soup.)

Add salt, pepper and steak seasoning, or other seasonings you prefer, to taste.