Hope everyone had a great 4th of July! We went downtown to Red, White and Boom on Tues to see some amazing fireworks.
We also had the best funnel cake EVER (or at least that is what the sign said).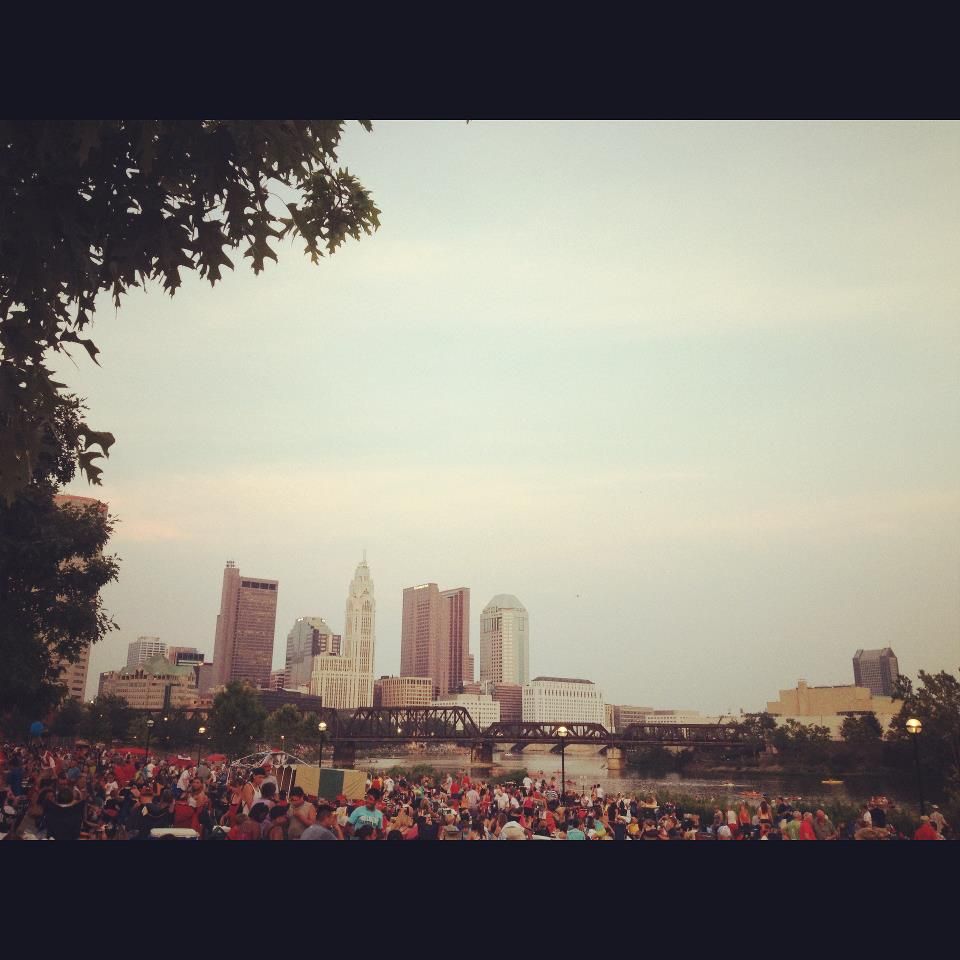 It was such a nice day, very sunny, but also very HOT!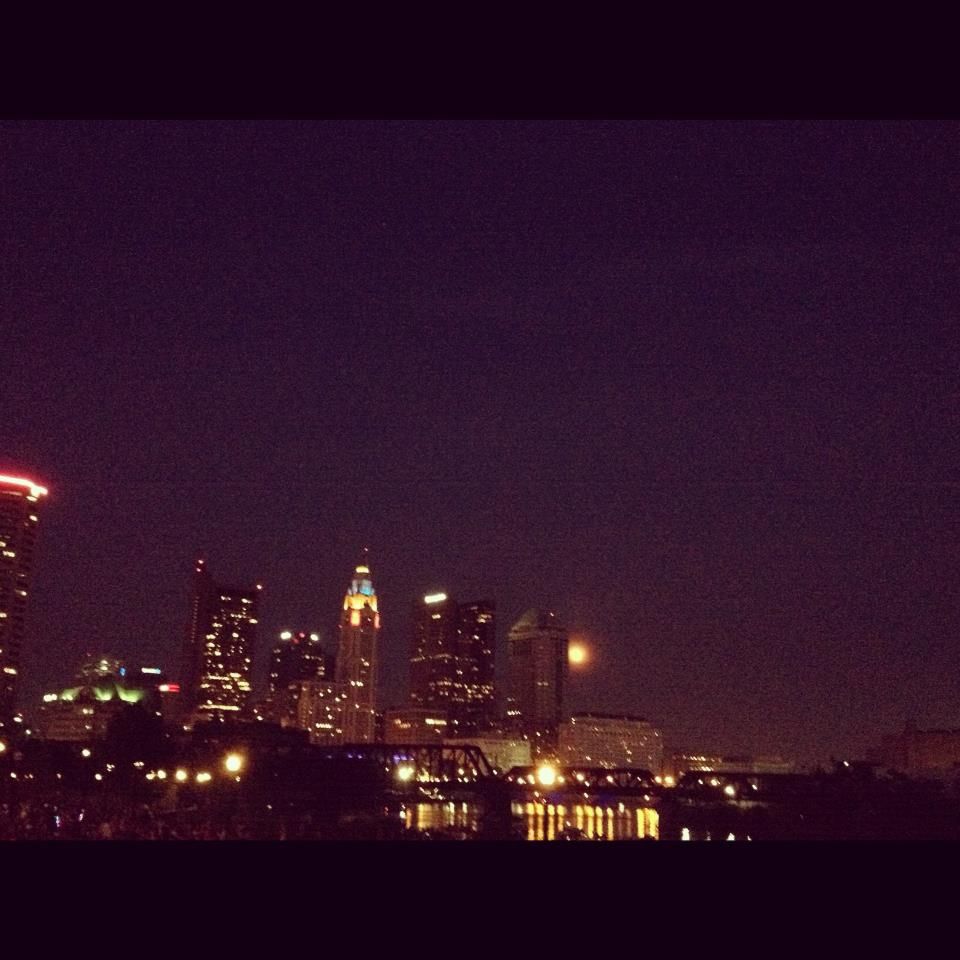 The downtown skyline was so beautiful at night.
I then had my family over for a cookout and pool time on Wed. We were originally going to go to my parents house for the 4th, but since they have been without power since Fri, and it was going to be in the high 90's, we figured it would be better for everyone to come over to my place, despite it's tiny little space, to enjoy a little AC. Oh and the fact that I have access to a pool, helped with the decision also...ha!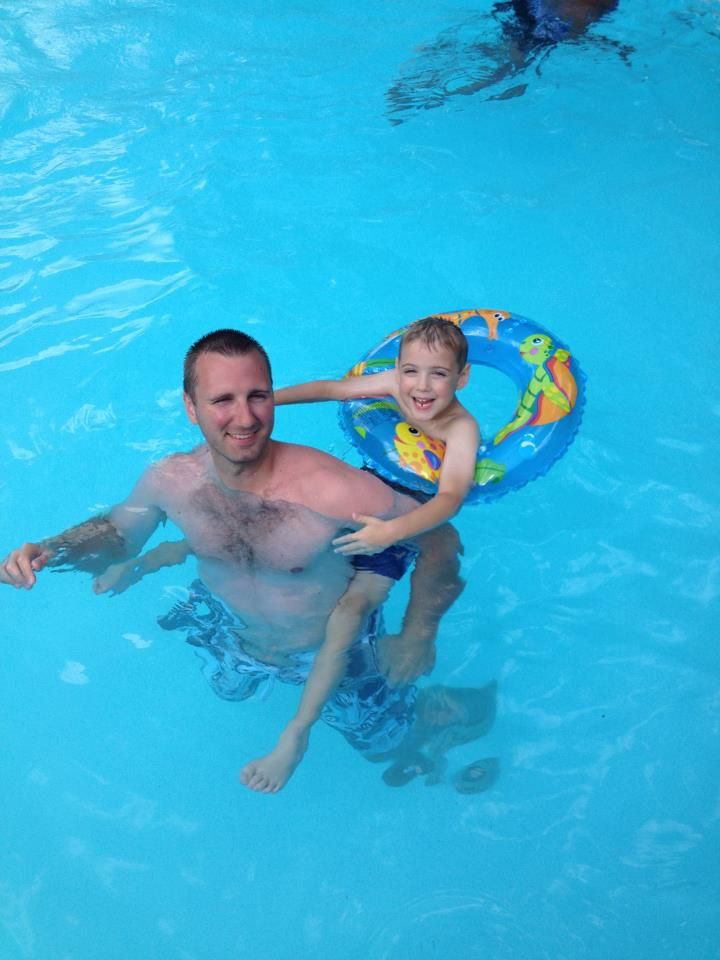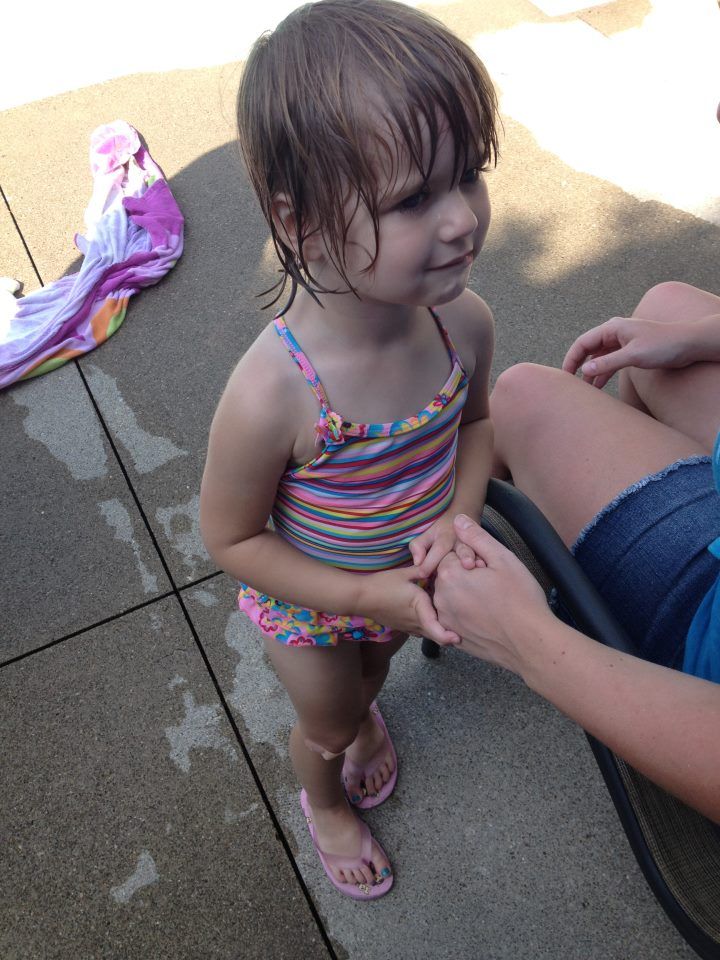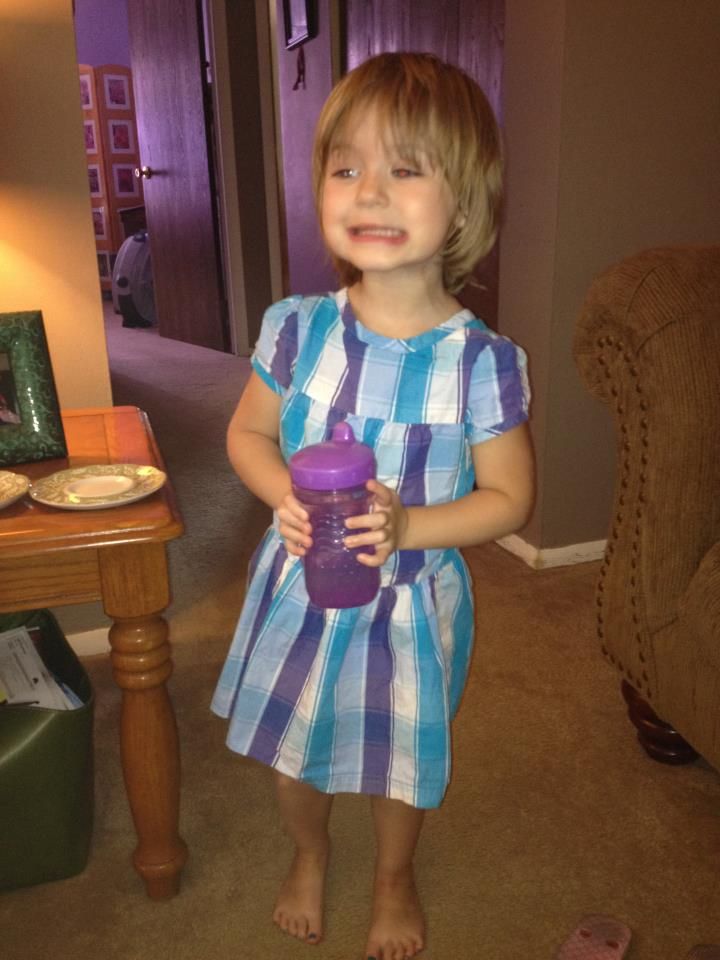 I have a few recipes to share from our cookout, but one of my favorites is this Charred Corn Salad. This recipe was featured on the
Home for Dinner with Jamie Deen
last weekend, and it looked so refreshing and totally easy. I actually made it twice this week (once over the weekend and again for our cookout on the 4th), and modified it slightly. I ended up using more lime juice to give it a little more flavor, and also omitted the onions due to an onion allergy. I also grilled my corn, where Jamie charred his in a cast-iron skillet.
This salad is not only very easy to make, but it is very light and perfect for a hot summer day. Also, it is even better the next day after the dressing has had a chance to sink into all of the ingredients, so you can make it a day or two ahead and just pull it out when your guests get there. It's like the perfect salad to take for a cookout or pot-luck!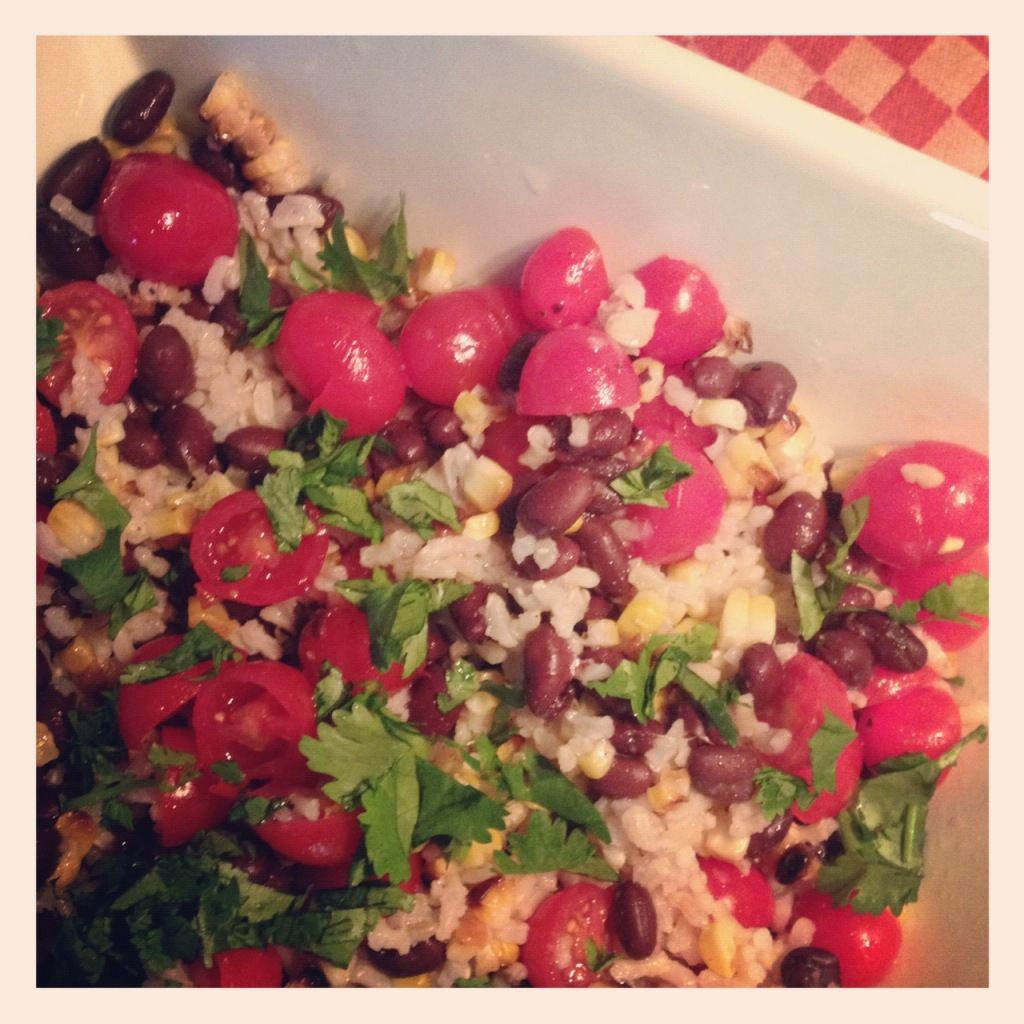 Charred Corn Salad
Ingredients:
2 ears corn on the cob, husked
3 tablespoons extra-virgin olive oil
3 tablespoons lime juice (I used bottled lime juice)
1 clove garlic, minced
Kosher salt and freshly ground black pepper
One 15-ounce can black beans, drained and rinsed
2 cups grape tomatoes, halved or quartered
1 cup cooked and cooled brown rice
Cilantro to garnish
Directions:
Remove the husks and char the ears of corn, rotating on all sides, on the grill. You could also do this in a skillet on the stove like Jamie Deen did (see his recipe). Let cool, and then remove the kernels from the cob with a sharp knife.
In a small bowl, whisk together the olive oil, lime juice, garlic and salt and pepper to taste.
Add the black beans, tomatoes, rice, and cooled corn to a large bowl. Toss with the lime vinaigrette and garnish with cilantro. Enjoy!
Did you enjoy any fun cookout recipes for your 4th?