Happy Monday! I made this recipe last week and it was so delish that I want everyone to make this for dinner sometime this week! It's just THAT good!
This recipe comes from
The Pioneer Woman
, and it's a really easy crock-pot recipe. I have actually made this a couple of times, and each time we comment on how we need to make this more often.
I ended up buying a 6.5 lb pork shoulder, which I thought was going to be way to much meat for 2 people. We ended up killing all of this off in about 3 days. Now please note we did eat this for lunch and dinner each of those days, but we did not mind eating these left-overs because they were so tasty. We ate it plain with veggies, then on a bun as a sandwhich, and then mixed it with BBQ sauce (this was my favorite!), so we mixed it up a little bit. I also wanted to make tacos out of it, but we ran out of meat and didn't get a chance :( Next time for sure!
This recipe can be very spicy, so I used about half of the suggested Chipotle Peppers in Adobo Sauce. You can buy these in 7 oz cans in the mexican section of your grocery store (in the actual authentic mexican section, not the taco section) and I used one 7 oz can instead of the suggested 11 oz of peppers. I also removed all of the onions that were mixed with the peppers due to dealing with an onion allergy in the family.
Even without the onions this was still very flavorful and by cutting the peppers back by half, it had just the right amount of spicyness. The adobo sauce helps to make the pork kind of smokey. The BBQ sauce really took it over the top and I would definitly include that in the future. Also, I ended up cooking mine in the crock pot instead of cooking in the oven like the original recipe. I put it in the crock pot before leaving for work and came home to the house smelling oh so good!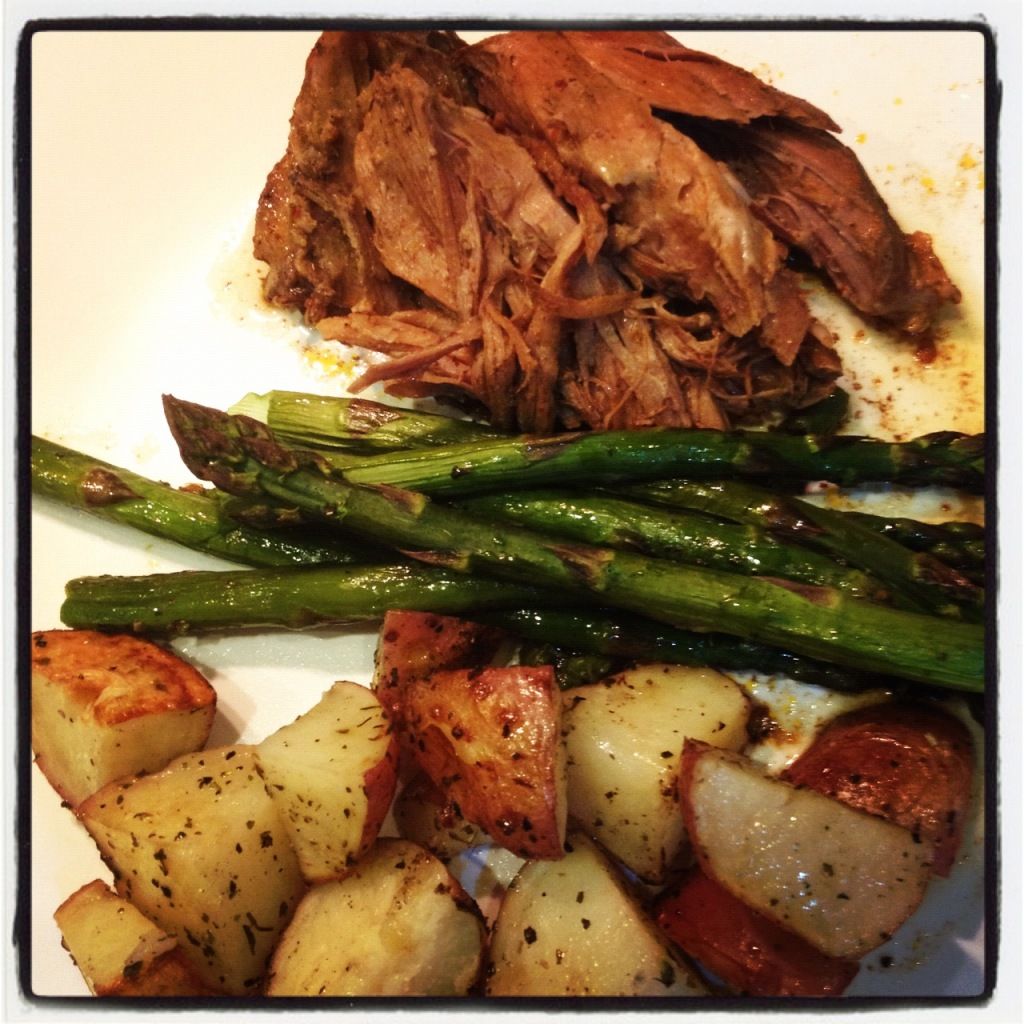 Dr Pepper Spicy Pulled Pork
Ingredients:
1 whole

Large Onion (I omitted this due to an allergy)

1 whole

Pork Shoulder ("pork Butt") - 5 To 7 Pounds (I used a 6.5 lb roast)

Salt And Freshly Ground Black Pepper

1 can

(11 Ounce) Chipotle Peppers In Adobo Sauce (I only used one 7 oz can to cut down on some of the spicyness)

2 cans

Dr. Pepper (or a 20 oz bottle will suffice, I did NOT use Diet either BTW)

2 Tablespoons

Brown Sugar
Directions:

Peel the onion and cut it into wedges. Lay them in the bottom of your crock pot (please note I did not include the onions due to an allergy). Generously salt and pepper the pork roast, then set it on top of the onions in the pan. Pour the can of chipotle peppers over the pork (include the sauce.) Pour in both cans of Dr Pepper (or a 20 oz bottle). Add brown sugar to the juice and stir in.

Plug in your crockpot, turn on low and go about your day. Check meat after 6 - 8 hours; it should be absolutely falling apart (use two forks to test.) If it's not falling apart, continue to cook for another hour.

Remove meat from pot and place on a cutting board or other work surface. Use two forks to shred meat, discarding large pieces of fat. Strain as much of the fat off the top of the cooking liquid as you can and discard it. Return the shredded meat to the cooking liquid, and keep warm until ready to serve.

Enjoy and try not to fight over the left-overs!

In other news....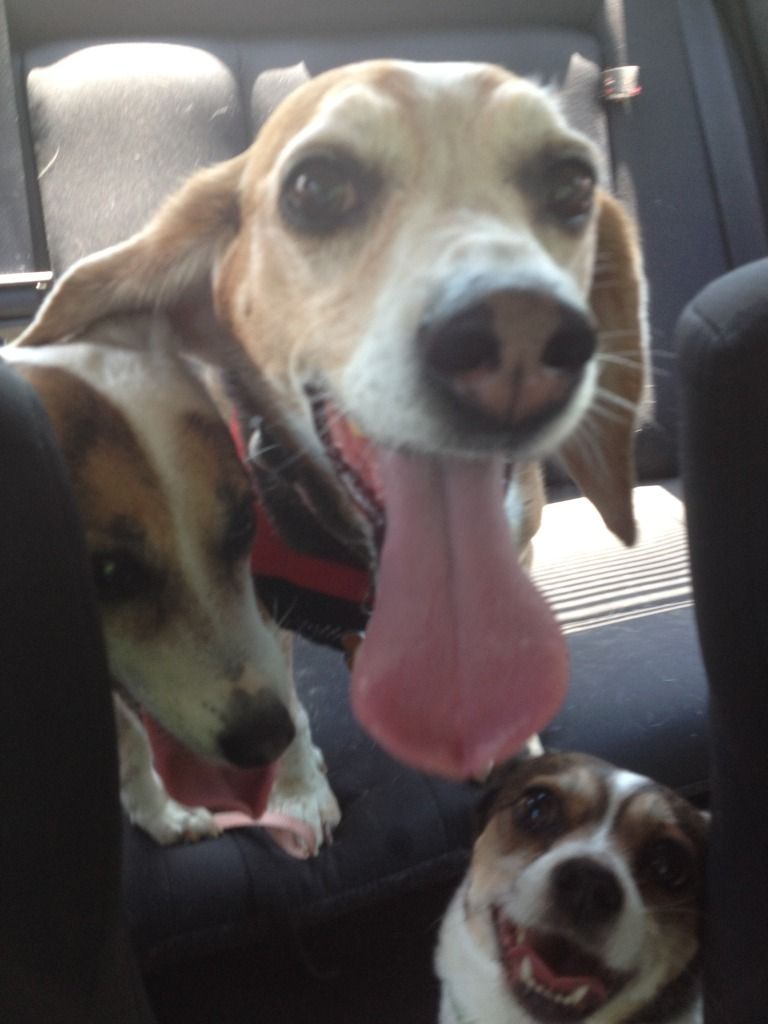 I am a single puppy parent to these three this week! It's going to be a wild week, so let's hope they don't outsmart me and lock me in a closet or something by the end of the week! So far they have been fighting with each other on who gets to cuddle next to me on the couch. Oh to have so much love!!