On Tuesday our company had their annual awards ceremony. We all left a little early and headed on downtown to
The Basement
for the ceremony. After the ceremony, we all were able to go over to the
LC
to watch the
Summerland Tour
. It was so awesome that our company not only allowed us to all take time off work to go this, but they purchased our tickets to the concert also!! Oh how I love my job :)
The concert was great, and included 5 different bands: Marcy Playground, Lit, Gin Blossoms, Sugar Ray and Everclear.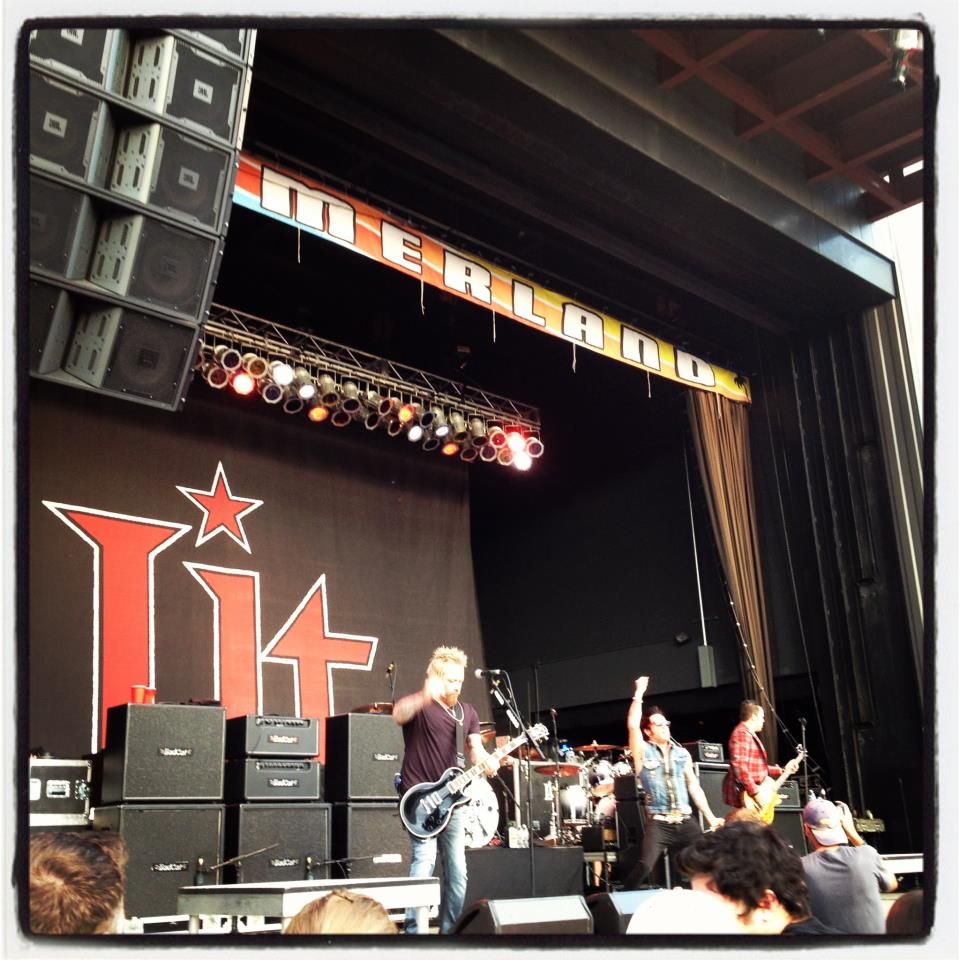 Lit
Everclear and Lit
The music was great, the weather was beautiful (the concert was outdoors), and we all had an amazing time. My favorite bands to watch were Sugar Ray and I really enjoyed Lit. Everclear was the last band to play and we left after 2 of their songs because it was getting late, and we had started partying around 3 pm, so we were really tired by then.
Gin Blossoms
Although I listened to all of these bands back in high school/college, Sugar Ray was one of my favorites. Yes I might have had a crush on Mark McGrath back in the day, and I even went to see them in concert with the Goo Goo Dolls back when I had just turned 21. I totally felt like I was back in my college days at this college and it felt really good. I kept wondering if some of the younger people I worked with had ever even heard any of these bands. They would have been like 10 back in those days...ha!
Sugar Ray
Everclear
Overall it was an awesome tour, and if they are coming to a city near you I would highly recommend seeing the tour. We had tickets in the section right up front, and the face value said $30, so it wasn't that expensive of a concert to go to (of course I got in for free thanks to my company!!). It was a perfect summer night!