Happy Friday! Just a few fun things to kick-start the weekend.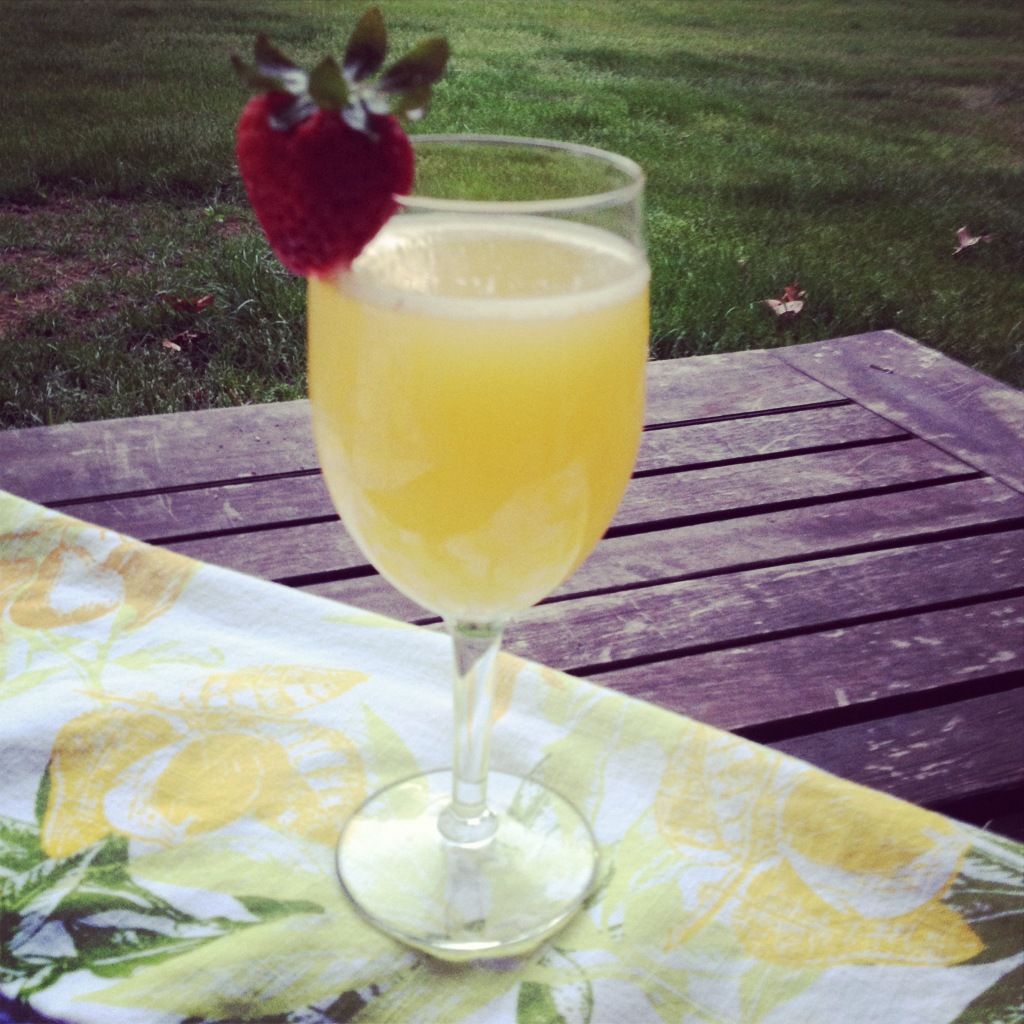 Skinny Sunrise Cocktail
Here is a fun cocktail recipe that is also very low in calories. It is great for a hot summer day on the patio, or also for brunch! The strawberry simple syrup will stay good in the fridge for about a week, so you can use it for other cocktails as well and it was really good with a little citrus vodka and some club soda...just sayin! :)
Ingredients:
2 Tablespoons (1oz) rum (could use any other type of liquor)
1 Tablespoon (.5oz) strawberry simple syrup
3 Tablespoons (1.5oz) orange juice (about 1/2 navel orange)
3 Tablespoons (1.5oz) pineapple juice
1/4 cup (2oz) club soda
ice
For the strawberry simple syrup (makes ~1 cup syrup):
1/2 cup granulated sugar
1/2 cup water
3 large strawberries
Directions:
1.
For the strawberry simple syrup:
Combine sugar, water, and strawberries into a small saucepan over high heat. Mash strawberries as the mixture comes to a boil. Boil for 30 seconds, then turn off the heat and allow syrup to cool completely. Transfer syrup to a food processor or blender, process until smooth, then strain through a fine mesh sieve to remove the strawberry seeds (optional.) Chill in the fridge.
2. Fill a cocktail shaker with ice, then add rum, strawberry simple syrup, orange juice, and pineapple juice. Shake until very cold. Pour into a glass, including the ice, then top with club soda.
Rock Star Nails
I decided that I needed some fun nails for the
concert
the other day. I have been wanting to try the new trend where you have a sparkly accent nail on your ring fingers. I used OPI Kola Berry and Sephora by OPI Sparkling Personality. It's a fun trend to try and the silver sparkly polish has fun hot pink flecks in it, so it goes really well with a hot pink polish. It's very sparkly in the sun and in the elevator at work (where I took this pic...ha!)