Another great Columbus Food Truck find is the
Pitabilities Food Truck
. They visited our offices for lunch today, and this truck is one on my list of food truck favorites. I didn't actually get to eat from this food truck today, but below are some pics from a recent visit.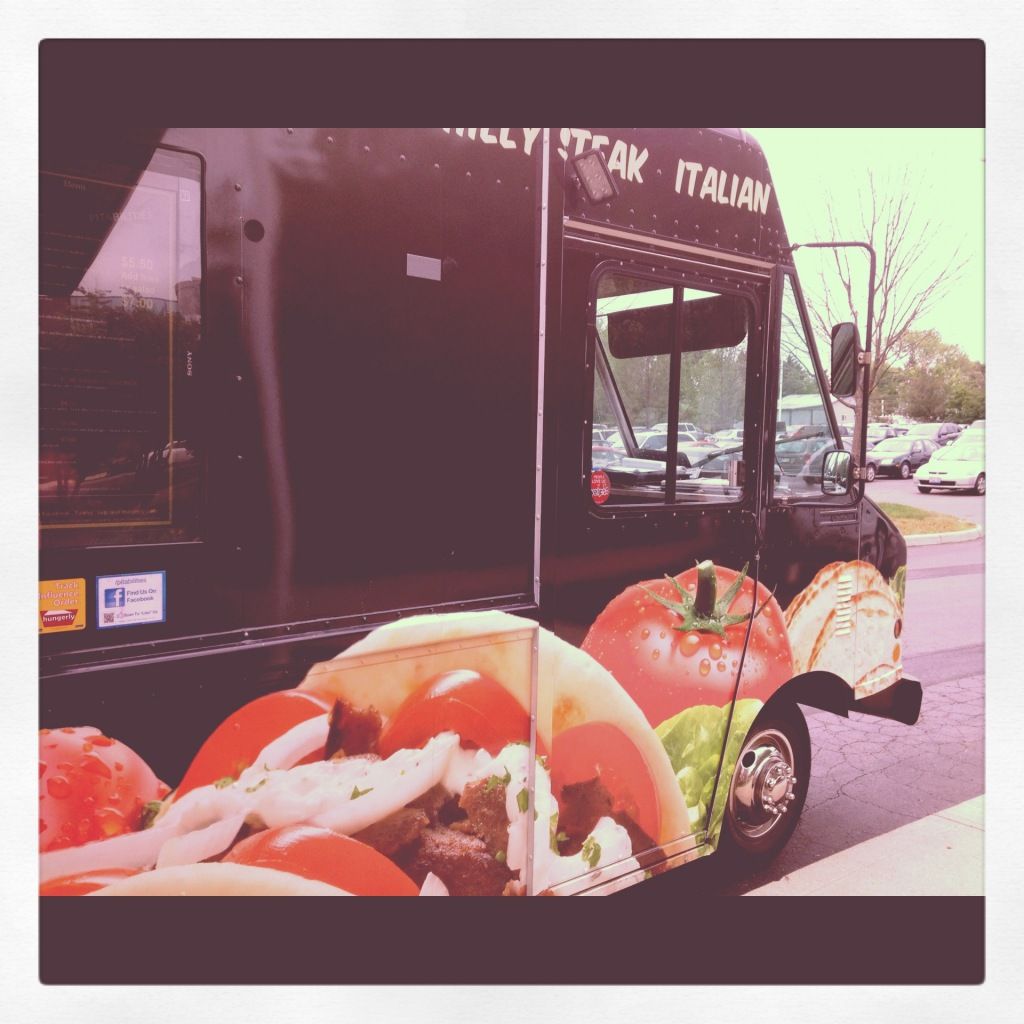 Pitabilities serve fresh and flavorful pitas, wraps, gyros, sandwiches, barbecue and sides.
I tried the Philly Steak Pita which included thinly sliced grilled steak, grilled onions, mozzarella cheese,
bélla sauce, lettuce, tomatoes on a warm pita. I also enjoyed a side of friend pita triangle chips with garlic hummus.
This was probably one of my favorite Philly Steak sandwiches and I think what I really loved was the bélla sauce. The hummus was so fresh and creamy and the warm pita chips were addicting!
There are so many other pita sandwiches that I want to try, and I also want to try their cinna chips which are friend pita chips with a drizzle of chocolate, raspberry, vanilla or caramel sauce.
This is definitely a truck you should try!